MIAMI CONSTRUCTION ACCIDENT LAWYERS
Miami Construction Site Injury Attorneys
Miami Construction Accident Attorneys
There often are many possible sources of construction workers' compensation, including third-party claims for personal injury damages. The attorneys at Law Offices of Juan Lucas Alvarez explore the facts in these cases and seek all available benefits and compensation for construction workers injured by:
Falls from heights
Equipment accidents
Machinery accidents
Ladder and scaffolding accidents
As with all workers' compensation cases, it is critical in construction workers' compensation cases to report injuries within 30 days. Failing to do so can seriously harm your case. After you have reported your injury, it is important to seek medical treatment so your injuries and symptoms can be properly documented and serve as the basis for your claim.
To learn more about how our lawyers can help you with your workers' compensation claim, contact us today to arrange a complimentary, confidential consultation.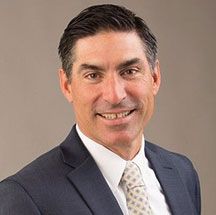 Juan Lucas
jla@juanlucaslaw.com

786-802-0300