Car Accident Lawyer in Fort Lauderdale
Complicated No-Fault Florida laws can make dealing with the aftermath of a car accident in Fort Lauderdale very confusing and stressful – not what you need when you are trying to focus on recovering from injuries sustained in an accident that wasn't your fault. As such, we strongly recommend that people who have experienced a car accident should get in touch with a Fort Lauderdale car accident lawyer as soon as possible after the event.


What is Florida's 'No-Fault' law?
Car insurance laws in Florida are notably different from those in many other states. The state requires all drivers of vehicles with at least four wheels to purchase an insurance policy that has two different types of coverage with a minimum coverage amount of $10,000. These are:
Property Damage Liability (PDL)

Personal Injury Protection (PIP)
The PDL part of the insurance covers any damage that you, a family member of another individual with their own insurance who is driving your vehicle may cause to someone else's property while driving. For example, if you rear-end your neighbor's fence, your PDL insurance will cover the cost of replacing it.
The PIP part of the insurance covers you, your family members and individuals who are riding in our car without a registered car and without their own PIP cover in the event that the crash causes injuries. PIP also applies to pedestrians and cyclists injured by vehicles, and children who are injured as a result of a school bus accident.


Why you need a Fort Lauderdale Car Accident Lawyer
Under Florida No-Fault Law, you could be entitled to PIP benefits up the value of $10,000 to cover medical expenses and lost wages. This claim is made with your own personal insurer and will be paid irrespective of who is at fault for the accident. However, medical expenses associated with an accident can quickly mount well beyond this figure, and if the accident you have been involved in wasn't your fault, the other party may be liable to give you compensation for the damages that you have sustained. These damages can include:
Medical care

Long-term treatment/rehabilitation

Injuries that prevent you from returning to work

Emotional stress and suffering

The death of a loved one
In addition to this, unless you have a separate insurance policy that covers your vehicle, you will not automatically receive any financial compensation for the damage that your car has sustained. Whether or not you rely heavily on your vehicle, the fact remains that if another person was responsible for your accident, they should also be made liable for the cost of fixing or replacing your car.


What can a Car Accident Lawyer in Fort Lauderdale do for me?
A Fort Lauderdale car accident lawyer can do several things to help you, including:
Representing your interests in no-fault insurance claims when you have been involved in a car accident in Fort Lauderdale

Take the necessary action against your insurance company if they try to refuse to be reasonable in compensating you

Negotiate with the insurance of the driver who is responsible for the accident so that you can purse compensation to cover the damages you have sustained

Gather all of the necessary evidence to support your claim and represent you in court if required

Filing a personal injury lawsuit for physical and emotional damages that you have sustained as a result of the accident

Filing a wrongful death lawsuit if someone you love has lost their life as a result of the accident
If you have been involved in a Fort Lauderdale car accident, our experienced attorneys can help you achieve the settlement that you are entitled to. Contact us today for your no-obligation consultation.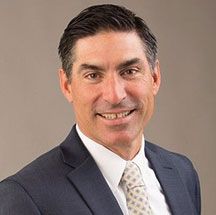 Juan
Lucas
jla@juanlucaslaw.com

305-442-7375