MIAMI CONSTRUCTION ACCIDENT LAWYERS
Miami Construction Site Injury Attorneys
Types of Construction Accidents
Here at the Law Offices of Juan Lucas Alvarex, P.A, we are able to manage a wide variety of construction accident cases. These include, but are not limited to:
Crane accidents
Accidents involving dangerous machinery and tools
Electrocutions
Equipment failure
Lifting errors
Errors in truck loading and unloading
Explosions
Forklift accidents
Formwork or concrete injuries
Product liability cases
Scaffolding accidents
Slips and trips
Accidents working at height
If you have suffered an injury due to any of the types of accident listed above, you could be entitled to receive worker's compensation benefits.
About Worker's Compensation Benefits
Worker's compensation is a special type of financial award that helps those who have suffered an injury in a construction accident in Florida. The aim of the benefit is to replace loss of earnings while the patient is undergoing treatment or recovery for a workplace-sustained injury. In addition to this, workers are entitled to claim back the cost of their medical treatment, and may also be able to receive either a lump sum settlement and/or disability payments to help them with future expenses.

​​​​​​​In addition to making a claim against your employer, you may also be able to pursue compensation from third parties that may have contributed to your accident, such as suppliers or manufacturers. The additional compensation that could be achieved by doing so often makes the difference between securing mediocre or top quality medical care and rehabilitative treatment.
Why Hire a Construction Accident Lawyer?
Although you could pursue your construction accident claim yourself, many patients and their families find that they would rather avoid the additional stress and time spent doing so, especially at a time when the patient may still be injured or need a rehabilitation treatment.


A construction accident lawyer has the comprehensive knowledge required for successfully pursuing worker's compensation cases. Juan Lucas Alvarez, P.A. in Miami, FL has the experience and skill to help pursue your claim on your behalf, handling your case with the confidence and competence that it deserves. Schedule your no-obligation consultation with us today at 305-442-7375.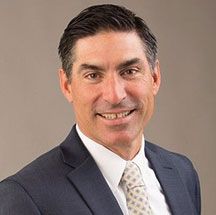 Juan Lucas
jla@juanlucaslaw.com

305-442-7375